Fragrance Descriptions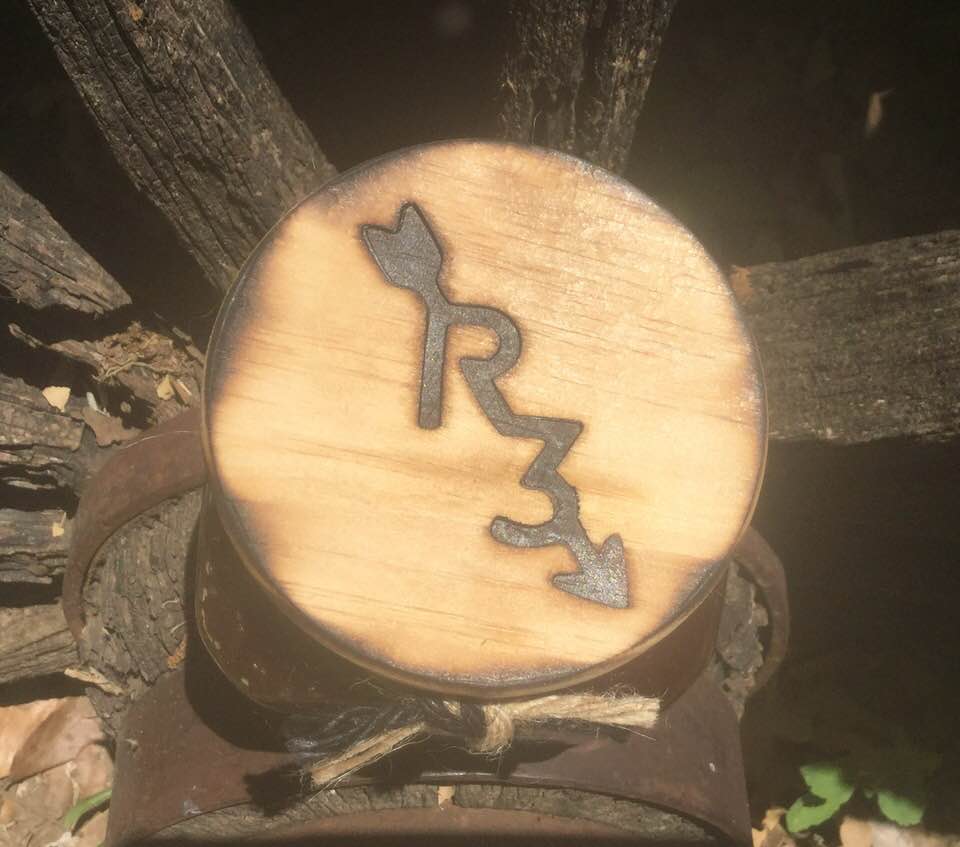 Alfalfa Fields (Alfalfa)- Fresh cut Alfalfa stacked high in the barn. This is one of our horses most favorite hays ever! A barn full of hay is the best feeling in the world!

Around the Chuckwagon (Cinnamon Brown)- We have been searching long and hard for a true nutmeg clove scent spectacular enough to add to our line. This is it! Our candle illuminates a wonderful nutmeg n' clove mix with just a nuance of orange to hold it all together.

Arrowhead Ridge (Lavender)- A healthful herbaceous blend of aromatic lavender and sage designed to sooth the senses and calm the spirit. Fresh and sweet lavender provides soothing and restful benefits while dry, spicy sage calms the senses!

Back in the Saddle (Leather)- Step into our tack room where newly tanned leather bridles, saddles, boots and chaps are lining the walls. Nothing says "COWBOY UP" better then the aroma of a well stocked tack room!

Bear Tracks (Dusky Gray)- A fragrance reminiscent of gentle, dusky breezes and bonfires, with notes of dried, wind-blown leaves, heliotrope, charred woods of pine and cedar, amber, smoky sandalwood, and musk with a background containing hints of roasted marshmallows, brown sugar, coconut and soft vanilla. This is a fascinating, complex, unique and appealing scent.

Butterscotch Treats (Butterscotch)- A special blend of brown sugar, vanilla, whipped cream with a bottom note of lemon make up this delightful Equine favorite.

Campfire Marshmallows (Puffy White)- Superbly delicious! Enjoy the olí fashion experience of roasting heavenly marshmallows over a crackling campfire. Perfectly toasted, creamy marshmallow with intoxicating notes of burnt sugar, sticky sweet cocoa-vanilla, and a subtle hint of smoky firewood.

Cast Iron Skillet Cake (Barely Yellow)- If you have ever experienced a piece of Pineapple Upside Down Cake baked in a cast iron skillet, you experienced pure heaven. Just imagine a lush yellow cake mix poured over the top of a brown sugar, cinnamon and pineapple topping.

Cowboy Crumble (Baked Apple Red)- This apple pastry recipe variation has been handed down 2 generations in our family. Roll your dough flat and then carefully spread out your tangy red apples. Top them off with sprinkled sugar, red hot cinnamon and secret spices. Serve fresh out of the oven.

Moose Munch (Barely Beige)- Slight crunch a munch, slight apple pie and a tad of Mexican vanilla makes for an awesome blend.

Honey on the Vine (Blue)- Smells just like the Honeysuckle plants blooming on the back fence line at my grannies farm.

Home on the Range (Barely Green)- Fragrant braided Sweetgrass with just a touch of cedar create this fresh and herbal blend! Imagine yourself standing in a field with the horses while a breeze softly blows through.

Indian War Paint (Earthy Red)- The beautiful fall sunset, mystical & awe inspiring was the inspiration for this fragrance. Soft wood notes followed by mid soft musk and fruit notes, ending with a delicate herbal note, brings the splendor of Indian summer to a fragrance, rich and deep. You will sense aromas of Cedarwood, Cassic, Vertiver, Apples, Melons, Musk, Sandalwood, Oakum and Patchouli.

Rain on a Tin Roof (Cool Blue)- Nothing says country living better then the comforting sound of cool rain hitting the top of a tin roof. This clean refreshing fragrance will sooth your senses, so just sit back and relax.

Old Gringo (Orange)- A blend of orange, chili pepper and other herbs leading to a sweet and exciting aroma that will "KNOCK YOUR SOCKS OFF".

Ole Fashion Bathhouse (Creamy Oatmeal)- The soothing aroma of warm oatmeal, fresh goats milk and raw honey wrapped in a luxurious bar of homemade soap. Lather up, sit back, relax and enjoy.

Petticoat Junction (Just Peachy)- This is truly a to die for fragrance. Sweet peaches complemented with a touch of cream to smooth off the tartness.

Scared Skeeters (Bug-Off White)- Summer rain brings on the flying critters. This is a special blend, non-nausea aroma. We have notes of Eucalyptus, Wintergreen, Lavender and Cedar-wood making up this Citronella fragrance.

Sweet Feed (Yummy Brown)- Place yourself inside a barn's feed room surrounded with the aroma of sweet molasses, rolled oats and corn!

Texas Pecan Grove (Burgundy)- Big, Yummy Pecans are abundant here in Texas. This particular fragrance is a special blend I had created exclusively for my candle line. Rich Southern Pecans with just a hint of delicious Red Apples!