Our Geldings
SwishersDeuceCoup R3 aka Deucee
►We have decided to retain and show this colt!◄

AQHA #5732394
DOB 04/13/2016
Brown Roan Colt
~Click here for Deucee's Age Progressive FaceBook Photo Album~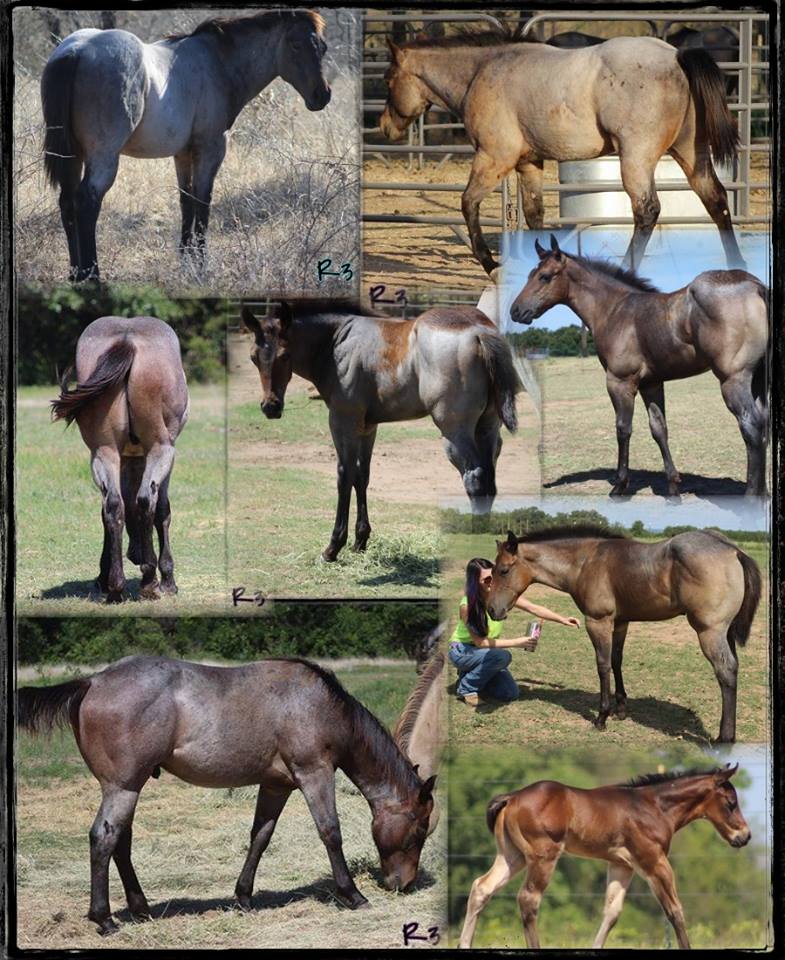 Copyright Photo: Sunday Blue
Age Progressive from 12 days to 12 months

Quick Notes:
DOB 04/13/2016
35 inches tall at birth
Height Expectancy: 14.3hh - 15hh
White Markings: Tiny Star
Color Test Results: NN for the Gray Gene, EE, AtAt, RnN
(Homozygous Black and Seal Brown Agouti, Heterozygous Roan)
Panel 5 Results: 5 Panel-N/N by Parentage




Swisher Hancock x Blue Valentine Cleo
37.5% Dividend Coup
25% Mr Clyde Hancock
20.31% Blue Valentine
18.75% Gooseberry
18.75% Plenty Try
12.5% Platte Hancock
12.5% Krogs Blue Limo
10.35% Red Man
8.36% Joe Hancock
~Click Here for Deucee's Extended Pedigree~
Deucee's Accomplishments:
*2016 November - Crossroads Country Charity Spectacular Open Horse Show
1st Place "Western Halter Class" Geldings/Stallions 5yrs and Under

*2017 February - Southwestern Exposition & Livestock Show Horse Division Fort Worth, Texas
2nd Place x 3 judges "AQHA Amateur Halter". Shown by Sunday Blue.
3rd Place x 2 judges and 4th place "AQHA Open Halter". Shown by Tennessee McConathy.
►Collective Earnings: $70.00◄
*2017 November - Johnson County Open 4H Horse Show
2nd Place (out of 3) Yearlings and Under Halter. Shown by Sunday Blue.
4th Place (out of 13) All Age Solid Color Halter. Shown by Sunday Blue.
5th Place (out of 8) In Hand Trail All Ages. Shown by Sunday Blue.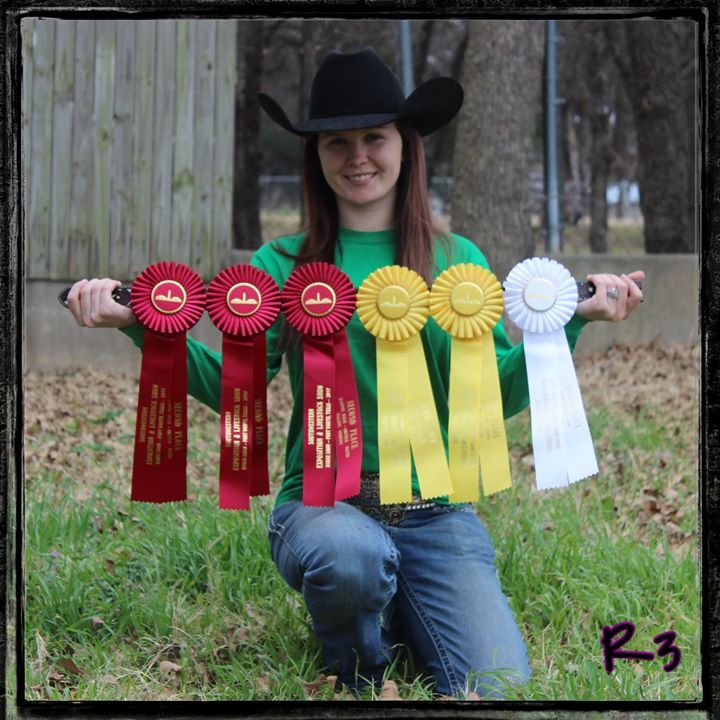 Copyright Photo: Sunday Blue
2017 February - Southwestern Exposition & Livestock Show Horse Division Fort Worth, Texas

I just can not say enough good things about this colt. He is the sweetest boy ever, spooks at nothing and has the best temperment. He is kind, gentle and there is nowhere I can not touch him. He was literally born with an above average amount of bone and muscle and continues to develop into that once in a lifetime colt. His head set is low, his back is short and his conformation is splended. He moves shamelessly with natural foot placement and championship style gracefullness. I can just see his future as a Ranch Pleasure prospect. His dam is very catty, never places a foot out of step, moves off of leg pressure and very smart. Cleo passed alot of her traits onto this colt and Swisher passed down his temperment and bone! To top it off, Deucee is shedding out blue so he will have that Cowboy color everyone desires! He will excel in whatever I want to do with him and do it wrapped in a gorgeous unique brown roan color just like his sire (blue bodied with a brown muzzle)! His immediate future will consist of Open and AQHA Halter and Hand Trail Shows. I will do this with him until he is old enough to be put under saddle at the age of 3.