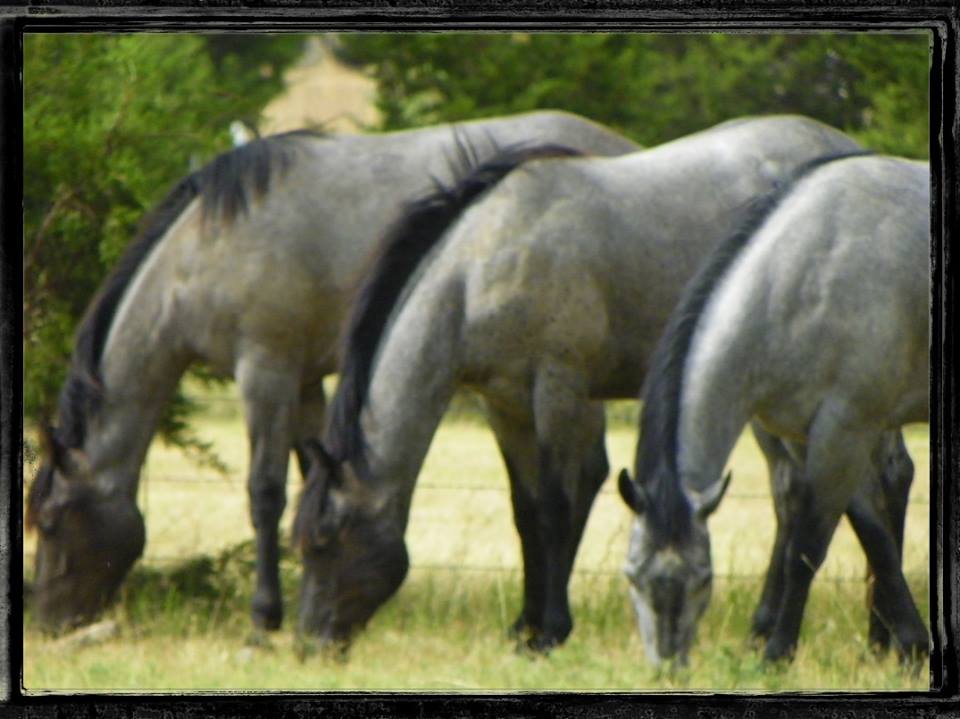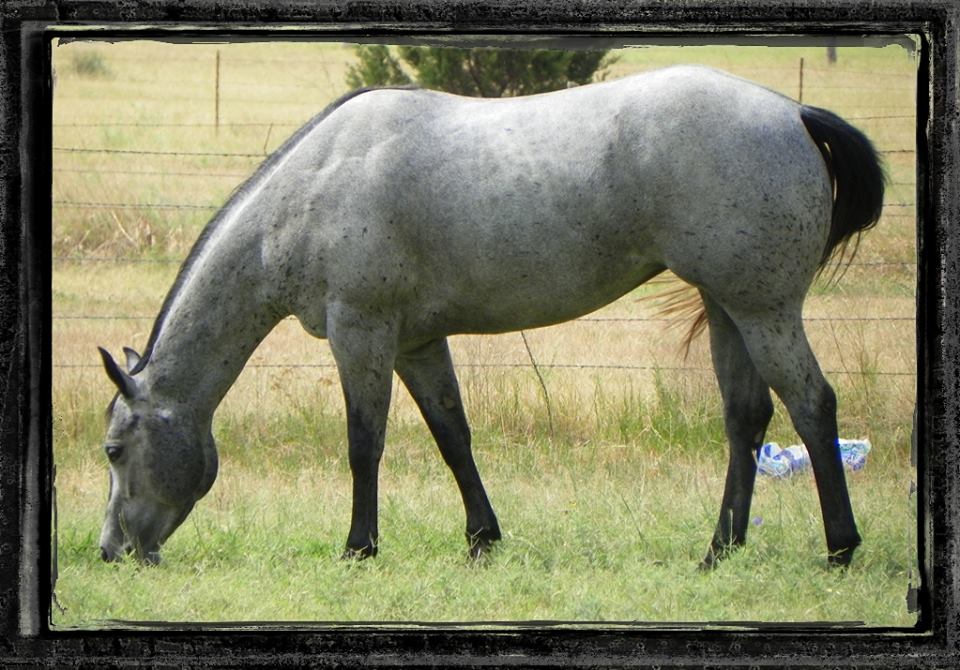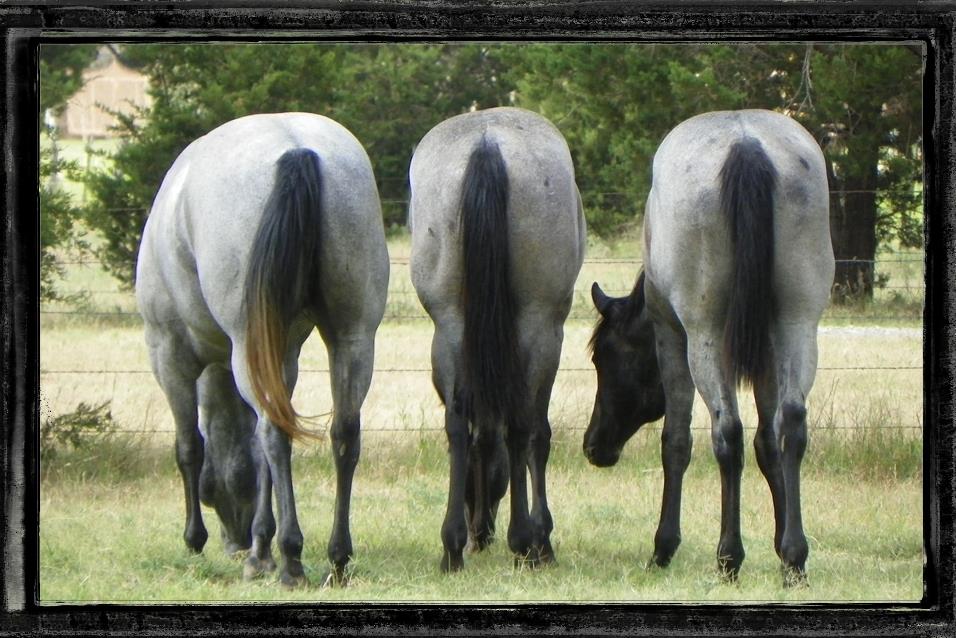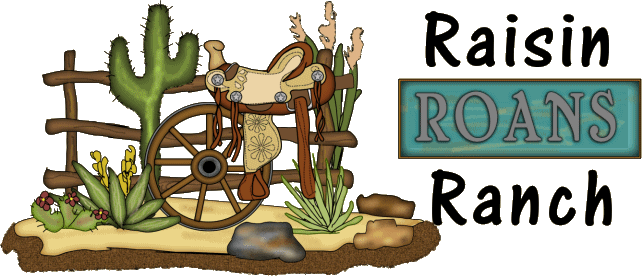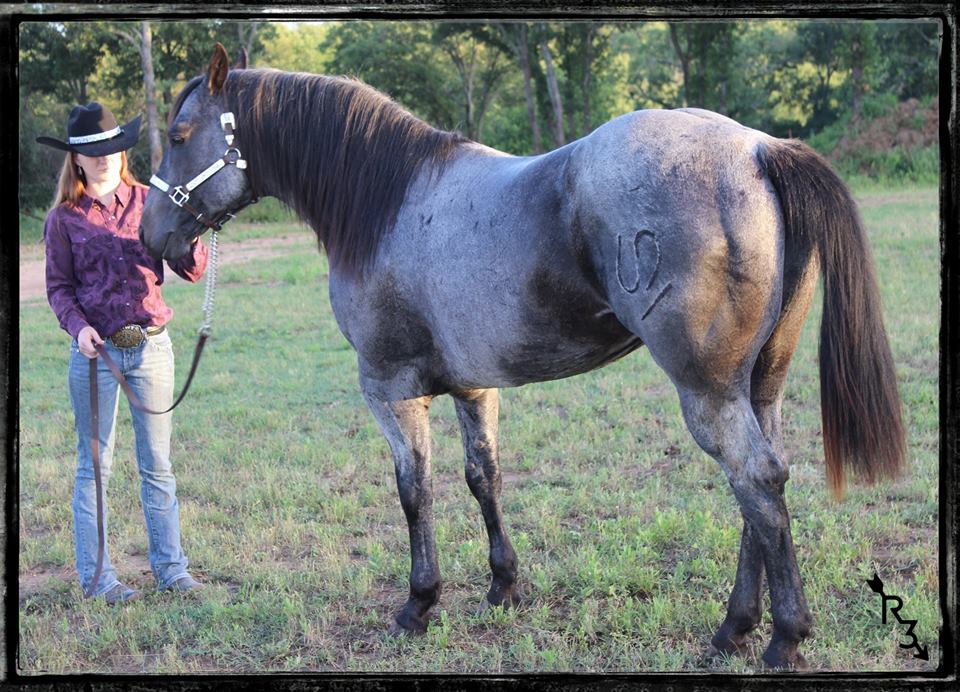 Swisher Hancock
Photo Taken May 2015
Copyright Photo: Sunday Blue
We get asked all the time how our foals/weanlings look so healthy. We took a reproductive class at TSU in the Spring of 2016 and Tennessee is currently a college student getting updated information in her major which is, Animal Reproduction (Update: Graduated Fall of 2017, currently working at Weatherford Equine Repro Center!). What we learned from taking that class just re-enforced what we had already been doing. Reproductive characteristics are about 95% caused by environmental factors, 5% or less is genetic". Layman terms, just because one stud is a good producer doesn't mean his offspring will be. It is based on their environment and will be different in a wide variety of programs. The enviroment will affect maturation, scrotal size, health, etc..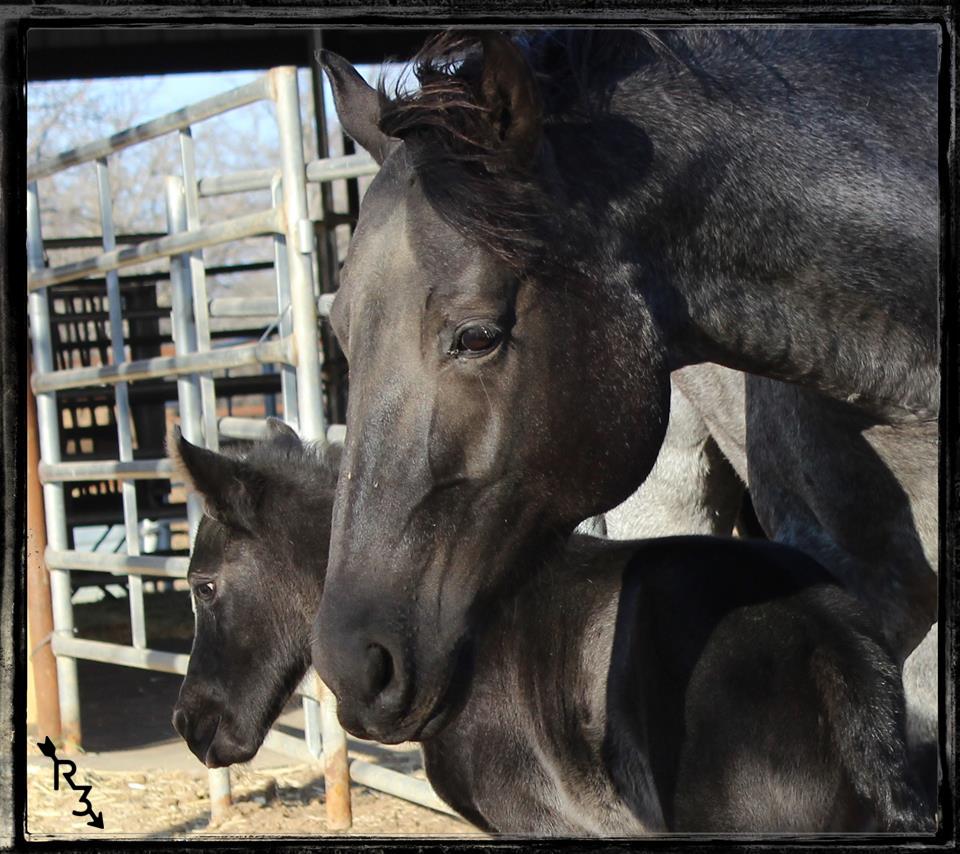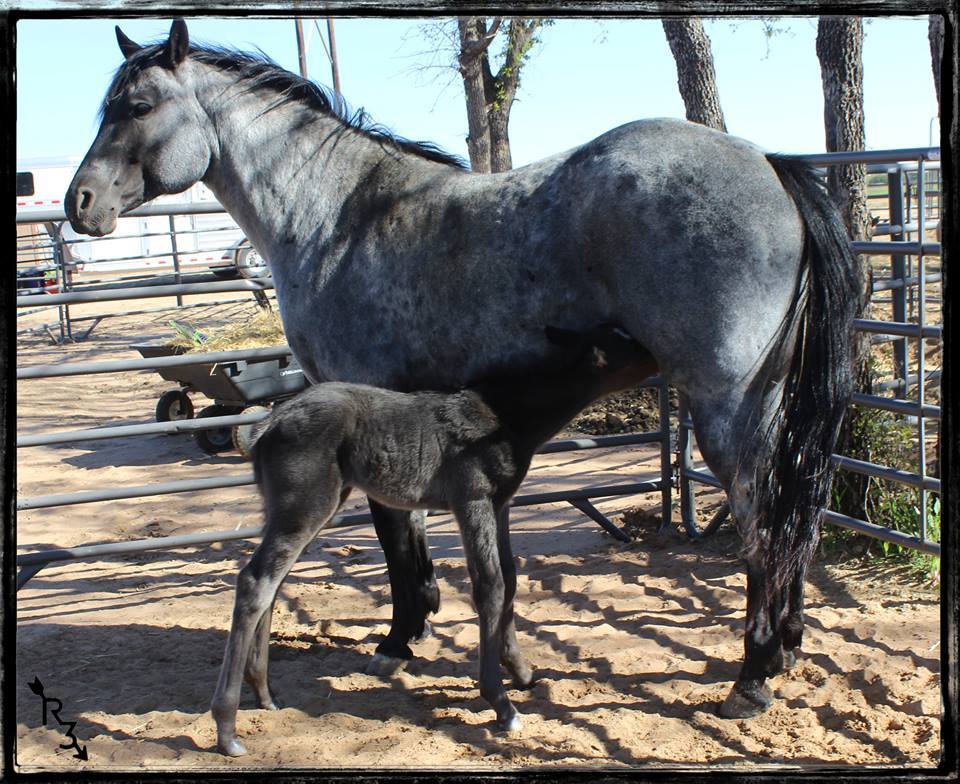 Heidi n Coup 2016 /Cowy n Mazi 2016
Photo Copyrights: Sunday Blue
Our mares are brought up in the evenings and fed well, again in the morning then pastured during the day. We are constantly body scoring each mare and adjusting their feed on an individual level. A healthy, well developed foal/weanling starts with their dam. Here at Raisin Roans Ranch we like to raise a majority of our own brood mares so that we can get them young enough to have total influence over their nutrition and up bringing. We pride ourselves in hand picking the best quality horses for our Blue Valentine/Joe Hancock breeding program. We believe the foundation of a great equine program starts with the dam! Our lines consist of a nice blend of pedigree's such as Dividend Coup, Plenty Try, Gooseberry, Rowdy Blue Man, Hancocks Blue Boy, Mr Roan Hancock, Salty Roan, Leo Hancock Hayes, Roan Ambrose, Blue Apache Hancock, Bonny Blues, Red Man and many more! We have comprised a photo album of most the reference sires in our program, you may click the link to the left to veiw them.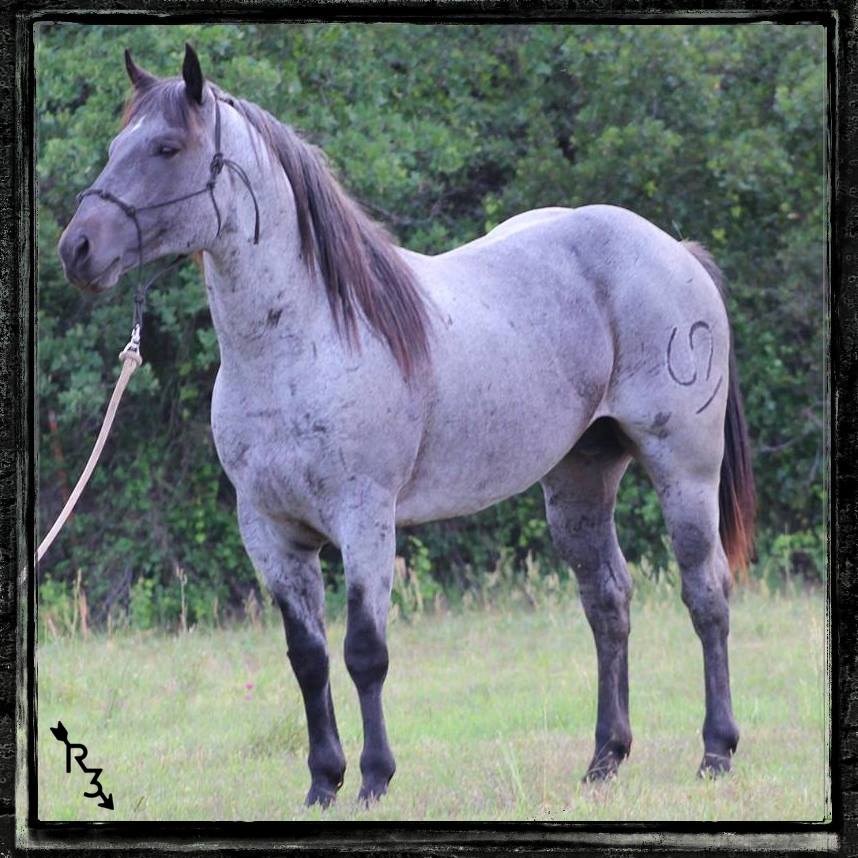 Swisher Hancock
Photo Taken May 2015
Copyright Photo: Sunday Blue
A High fat diet is what we use to grow our foals/weanlings to their fullest potential. Depending on what they need, we may use any one or combination of rice bran, black oiled sunflower seeds, coco soya and/or calf manna as a topper to their grain. We are pleased to have found a pellet feed that has no corn and low starch. Our vet recommends that when growing foals they do not need any corn and very low starch, also to be very careful with providing to much protein. Since we also feed alfalfa, we highly monitor the protein in our foals and adjust as needed. About every month we worm alternating between different paste wormers. When they are old enough to go to their new homes, they will be halter broke as my husband, Tennessee and I will start them on Natural Horsemanship training. They will have been handled in the round pen, arena, pasture, etc... Also, we have our hands physically on them everyday. All of our stock is VERY gentle! These foals will be started on the right road to make top competition, trail, team roping, sorting, team penning, ranch type work and life long partner horses.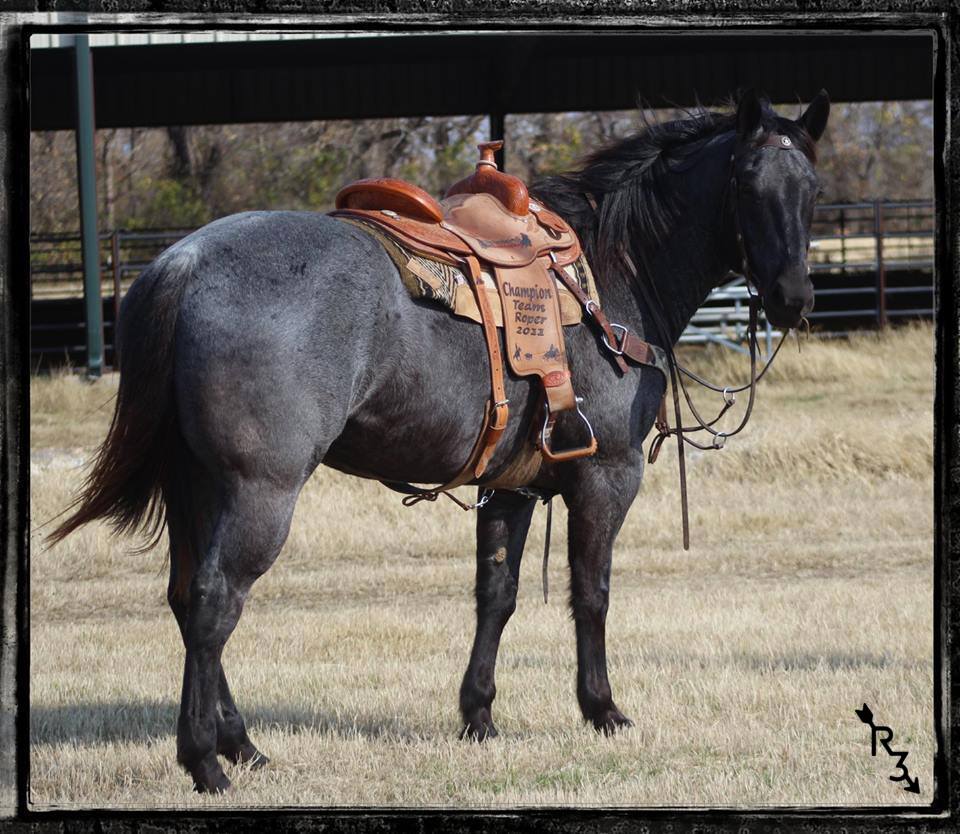 ~Try Swishers Amigo aka Dakota~Our Swisher Hancock Son, Resides here on RRR~
Picture taken in December of 2014 at age 5.
Copyright Photo: Sunday Blue
Respect on the ground is so very important. All of our horses go through a natural horsemanship program we comprised taking what we like from several well known trainers. Raisin Roans Ranch believes it is VERY important to provide the best nutrition possible to get the maximum growth, conformation, muscle and bone development. Nutrition along with breeding and a gentle touch with hands on natural horsemanship training provides us with awesome well rounded horses!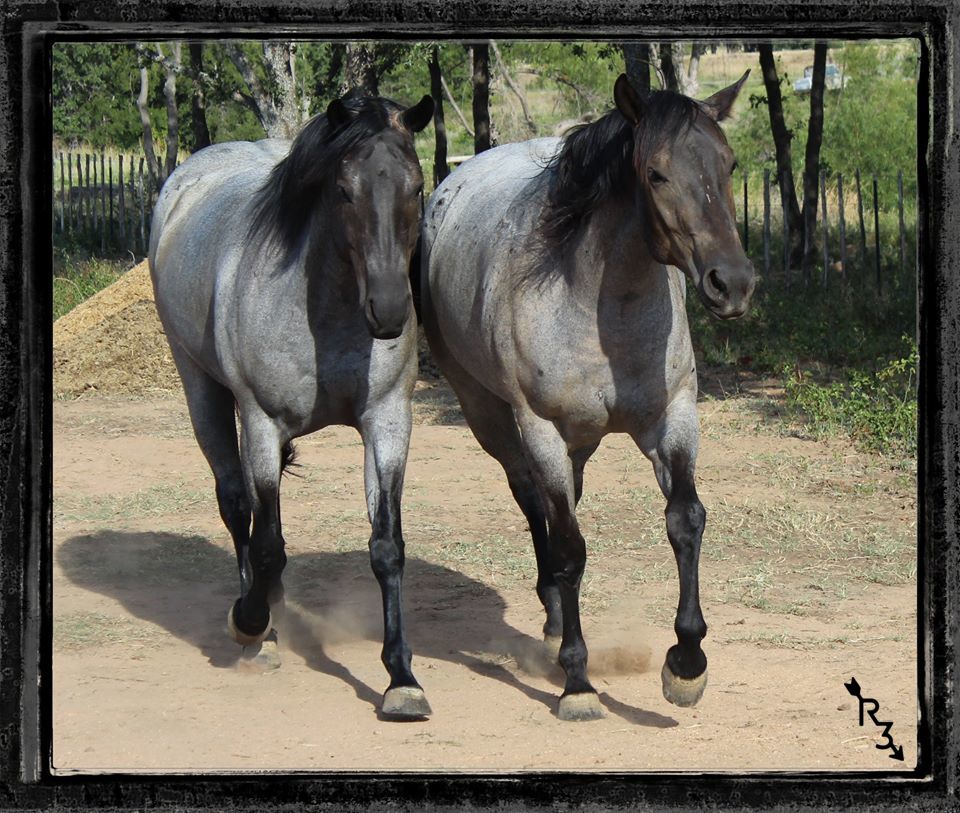 ~Heidi and Cowy~Currently in foal to Swisher for 2017~
Picture taken in the Summer of 2014 at age 4.
Copyright Photo: Sunday Blue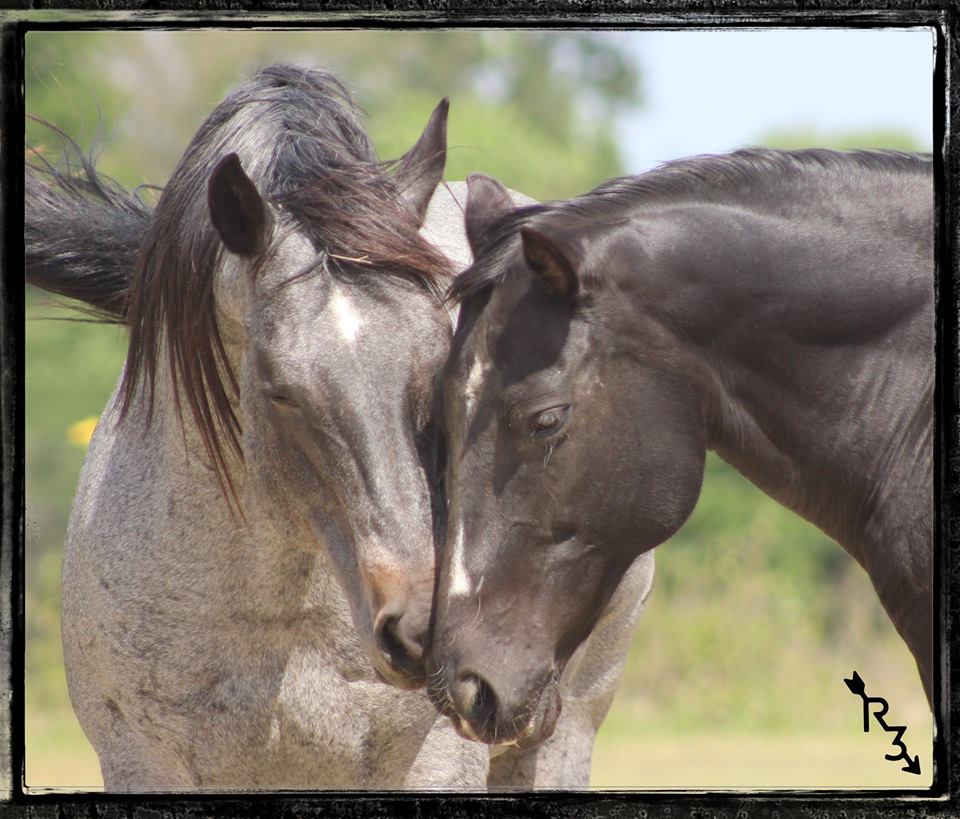 ~Swisher Hancock and First Magnolia~
Picture taken in April of 2016, both age 14.
Copyright Photo: Sunday Blue
Ranch Horse Legacy. The Blue Valentine Story.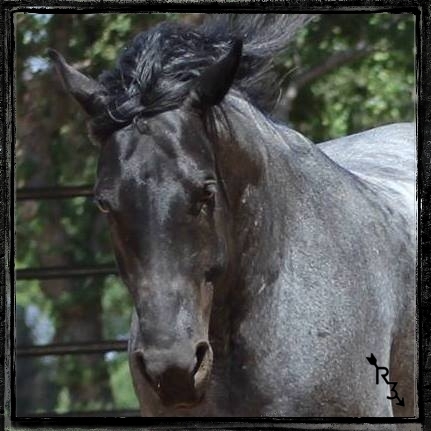 ~Heidi~Currently in foal to Swisher for 2017~
Picture taken in the Summer of 2014 at age 4.
Copyright Photo: Sunday Blue



Dwayne & Sunday Blue
Gordon, TX 76453
Home: 940/769-2609
E-mail: raisinroansranch@live.com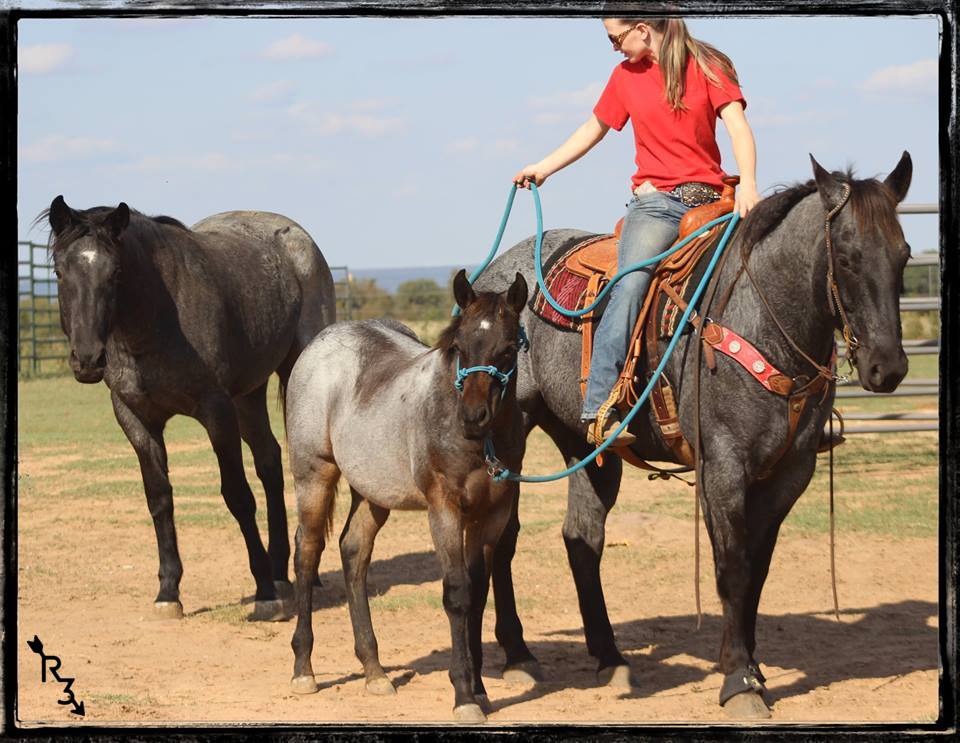 ~Dakota ponying Deucee (both Swisher Hancock sons). Roxy (2 1/2 yrs old) looking on~
Picture taken Nov 2016
Copyright Photo: Sunday Blue
Copyright 2010-2018 Raisin Roans Ranch