Natural Horsemanship Training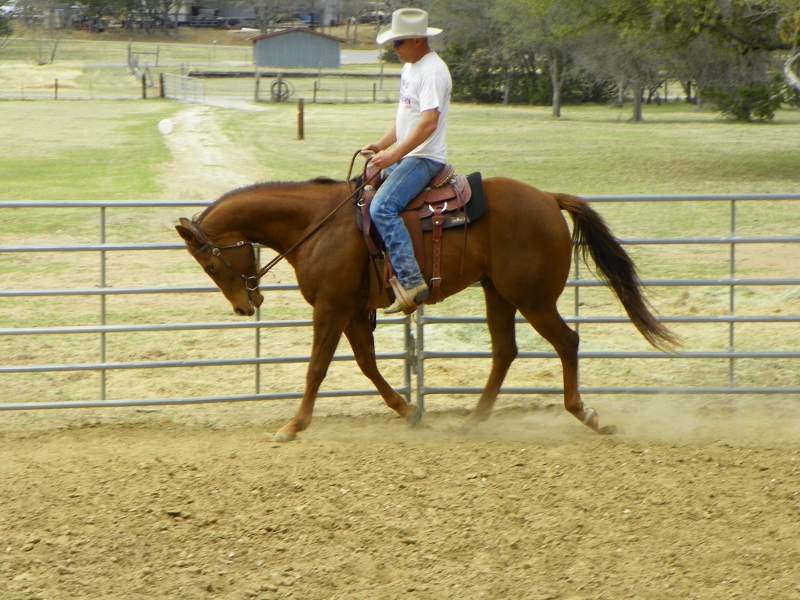 Natural horsemanship is the philosophy of working with horses by appealing to their instincts and herd mentality. It involves communication techniques derived from wild horse observation in order to build a partnership that closely resembles the relationships that exist between horses.

Natural horsemanship avoids punishment based training methods. While natural and gentle methods of training have been around for millennia. There have also been any number of techniques over the years that attempted to train a horse by breaking the horse's spirit, often forcing it to fight back and then be dominated or defeated. Natural horsemanship advocates point out that by removing fear an individual gains trust from the horse. By not scaring and hurting the horse, the horse learns to work with people in a partnership versus as an adversary.





Specializing in Ground Work for Beginners

Private Lessons:
At your facility, $100 (1 to 1 1/2 hours)
At my facility, $50 (1 to 1 1/2 hours)

Monthly:
Includes training 5 days a week, a stall with 12 x 12 shelter and a nice 40 x 40 run with 5 foot tall horse safe fencing.
Ground Work Training Only, includes board and hay, $550.
Ground Work Training w/Riding, includes board and hay, $650. You provide the grain, 3 bags should get a horse through the month.

Transportation:
If you need us to transport your horse to our facility or bring your horse home. $75 per trip (75 miles radius from Gordon, TX 76453)

Clinic Lessons:
To be held at an approved location provided by participants. I require a minimum of 3 and a maximum of 6 students. Each person/horse will be scheduled for a private one hour lesson. I am available most Saturdays and Sundays. I need one week advance notice. Contact us by email for a sign up form in which you may use to circulate for participants.
$50 for each participant.

Training Aids:
Blue likes to use a special type of lead rope, halter and training stick. These aids have specific features. He highly recommends that you acquire these tools so that you may work with your horse in the same fashion as he trains you. We will be happy to order them for you upon your request.

Dwayne "Blue"
Gordon, TX 76453
Home: 940/769-2609
E-mail: raisinroansranch@live.com

Copyright 2011-2016 Raisin Roans Ranch