Listed Elders to Young'uns


~FIRST MAGNOLIA aka CLASSY~
Co-owned by Tennessee Rain Blue and Sunday Blue
AQHA #4451278
DOB: 03/08/2002
Black Mare
Height 15.1hh
CLASSY is not broke to ride! This never affected our decision when we purchased her for our program. We understood what she brought to the table and being a riding mare was not what we were looking for. CLASSY is a race-bred mare, she can be flighty. Although, she has come a very long ways since we purchased her. She enjoys routine and once she trust you, she is not hard to handle. CLASSY is fast as lightening, her speed is mind blowing!
Classy's FaceBook Photo Album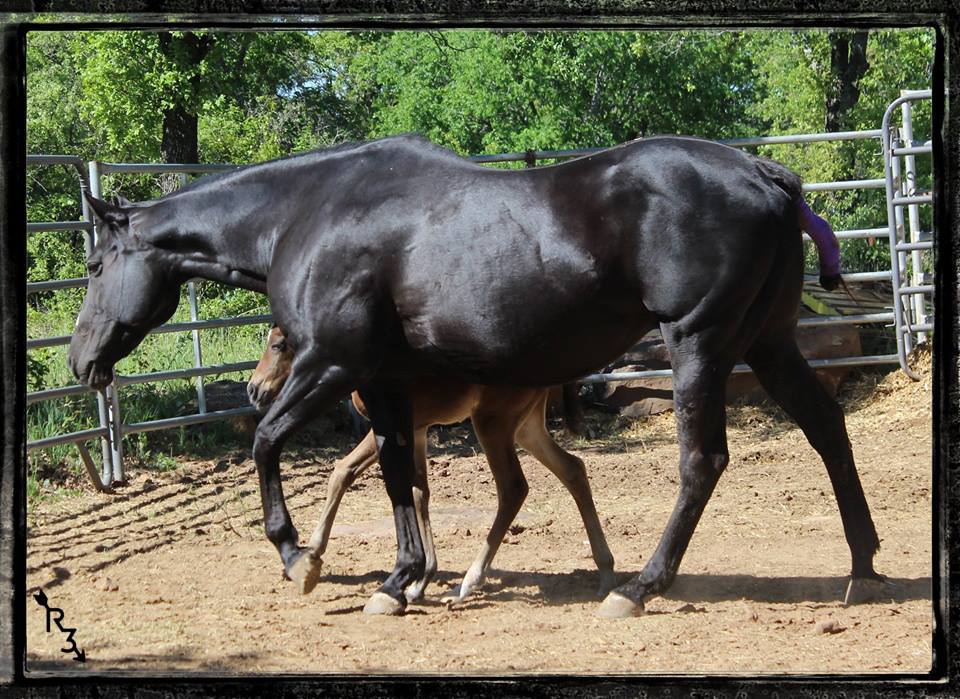 Copyright Photo: Sunday Blue
Pictured here at 15yrs old, one day after foaling. March 30th 2017.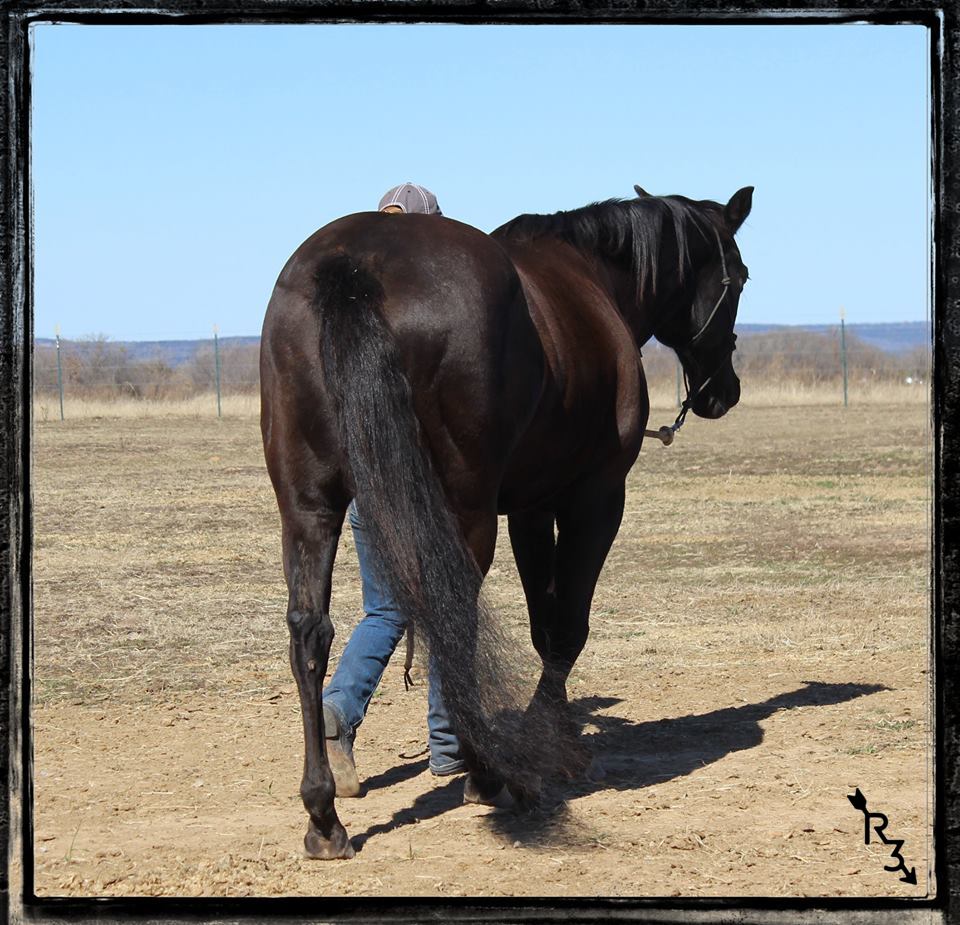 Copyright Photo: Sunday Blue
Pictured here at age 13.5, Feb 2016.

~Click Here for Classy's Extended Pedigree~
Open for 2021
Swisher Hancock
For a 202? guaranteed
37.5% Blue Roan or 37.5 Brown Roan or 25% Red Roan Foal
Due Date xx
The Signature 1980
1936993 Sorrel

Noholme ll (TB) 1956
T0174676 Chestnut

First Wrangler 1995
3446016 Black

Mable Chick Too 1965
0494222 Black

First Femme 1989
2831210 Brown

First Down Dash 1984
2241706 Sorrel

First Magnolia 2002
4451278 Black

Fishers Favorite 1977
1504131 Gray

The Ole Man 1963
0426041 Sorrel

Three Bars (TB) 1940
T0065983 Chestnut

The Ole Magnolia 1994
3404548 Sorrel

Chicado V 1950
0029689 Brown

Carolinas Magnolia 1979
1529330 Sorrel

Magnolia Rocket 1968
0564583 Sorrel

Carolina Moonbug 1971
0800682 Sorrel

First Wrangler Daughter
25% The Signature
25% The Ole Man
20.12% Three Bars
14.06% Chicada V
12.5% Noholme ll
12.5% First Down Dash
12.5% Magnolia Rocket
Others: Dash For Cash, Magnolia Bar, Star Kingdom, Beduino, First Prize Rose, Lady Bugs Moon, Go Man Go

This mare has an exceptional race bred pedigree featuring great names such as:
First Wrangler SI-105 (sire) Earnings $95,805
The Signature SI-107 (2nd sire top side) Earnings $333,473
The Ole Man SI-100 (2nd sire bottom side) Earnings $21,156
First Down Dash SI-105 (3rd sire top side) Earning $857,256
Noholme II (3rd sire top side)
Three Bars (3rd sire bottom side) Offspring Total Earnings 2.8 Million
Magnolia Rocket SI-99 (3rd sire bottom side) Earnings $34,567
Classy's family tree photo album of all the great ones!
Quick Notes:
Height: 15.1hh
White Markings: Star
Color: Black
Animal Genetics Color Test Results: Ee (heterozygous black), aa (does not express agouti)


Classy's Sire
~First Wrangler~