SWISHER HANCOCK

R3's Senior Stallion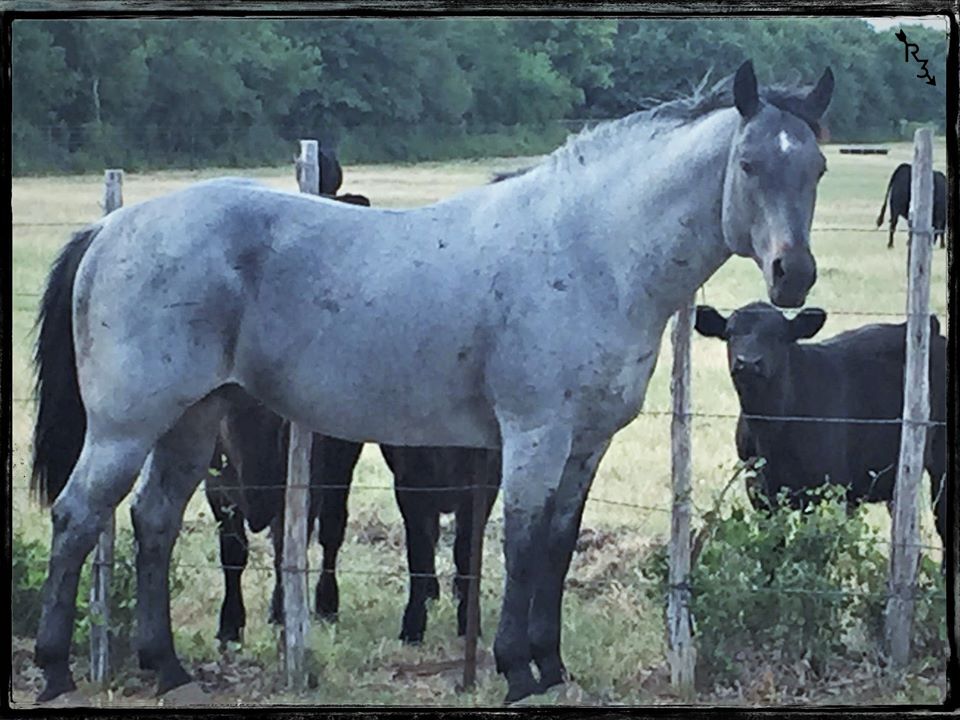 Swisher Hancock
Photo Taken May 2020
Copyright Photo: Sunday Blue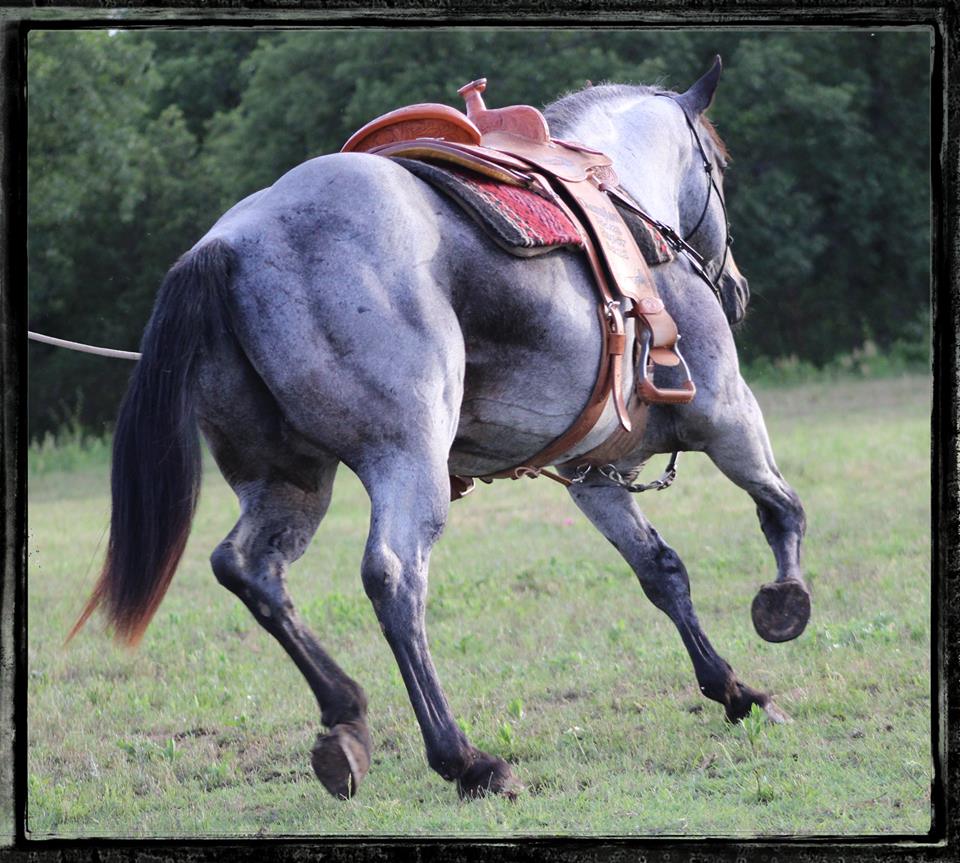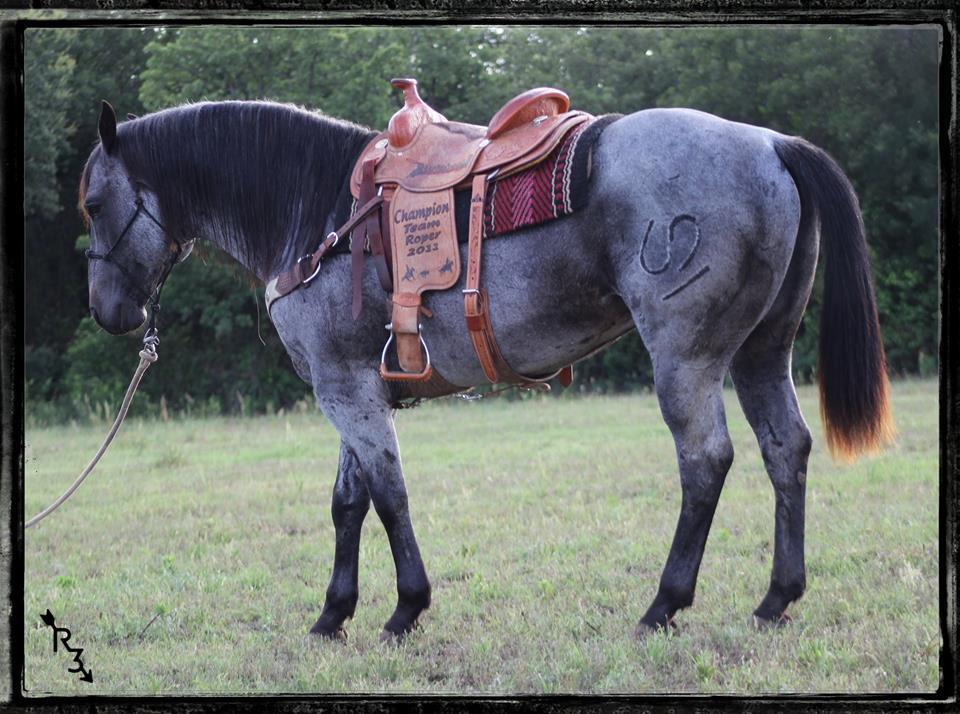 ~SWISHER HANCOCK~
Quick Notes:
AQHA #4207237
DOB 05/15/2002
2002 AQHA Brown Roan Stallion: (15.1hh, 1315lbs)
PetDNA and UcDavis Color Test Results: RnRn, Ata, Ee
(Homozygous Roan, Heterozygous Seal Brown Agouti and Black)



A Dividend Coup Son:
25% Gooseberry
25% Plenty Try
25% Platte Hancock
21.88% Blue Valentine
12.5% Azul Caballo Amigo
11.33% Red Man
10.25% Joe Hancock
Others: Plenty Coup, Texas Blue Bonnet, Leo, King, Three Bars
~Click Here for Swisher's Extended Pedigree~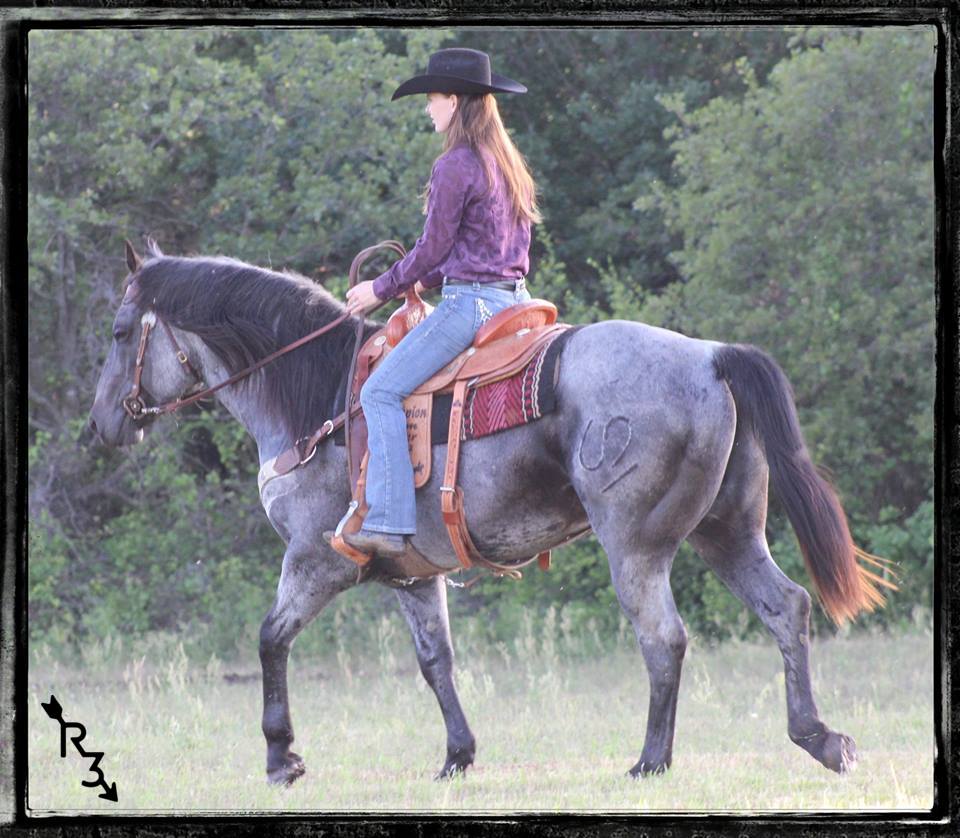 Copyright Photo: Sunday Blue
Photo Taken May 2015

This is a write up about Swisher Hancock,
compliments of Jerry Jeppson:

Swisher Hancock is a fourteen hundred pound fifteen one stud. He is brown roan (looks blue roan) and is homozygous roan. He is by Dividend Coup out of a daughter of Platte Hancock. Dividend Coup was a 1989 Grulla Roan stud raised by Chip Merritt. He was by Plenty Try out of Chucker Maid. Both of his parents were then by Gooseberry. Since he was inbred being a double bred grandson of Gooseberry he wasn't a very big horse but in my experience a stud like him who is outcrossed sires much bigger offspring than himself. Swisher is a very heavy horse and some of the half sisters that Charles has are huge mares. I've had three different mares that were full sisters to Dividend Coup and two of them were only fourteen hands. But when I bred them to Apache some of the colts were huge. Charles has a daughter of Apache and Blues Socks (full sister by blood to Dividend Coup) and she is over sixteen two and would weigh over fifteen hundred pounds. So even though a horse like Dividend Coup was not an impressive horse to look at he sired much better colts than himself when he was outcrossed.

Swishers mother was by Platte Hancock, who was by Azul Caballo Amigo out of a daughter of Blue Valentine. Murray Mcdermott in Texas bought the stud when he was a young horse and bred some of his daughters to Dividend Coup which Murray owned most of his life. Platte Hancock (named for the Platte River which flows through Denver where he was born) was raised by Herman Swarts. He also owned Azul Caballo Amigo at the time which he bought as a colt here in Wyoming. Gerries Blue was the mother to Gerries Valentine by Plenty Try. Sam Shoultz owned her after he bought her from Murray McDermott, the owner of Dividend Coup and Platte Hancock and the breeder of Mr. Clyde Hancock.

Swishers second dam has five crosses to Three Bars which probably accounts for his speed and the athleticism and speed of his colts many of which are making really outstanding rope horses. Dusty and Nick (#9 headers and heelers) are winning on couple of his sons. Dusty and Nick Griffith in Alabama who have three or four of Charles Lowe's colts in training at any one time keep a son of Swisher Hancock for them to rope on themselves at roping's and rodeos. He wouldn't be there if he wasn't an outstanding head and heel horse. The crosses to Three Bars on the bottom of Swishers pedigree go through Tonto Bars GIll, Steel Bars, Sugar Bars, and Three Chicks. All of these horses will add a lot to any stallions pedigree.

Swisher is siring huge colts with more bone than just about any stallion out there. They also have the get up and go that any rider in performance disciplines need. Folks tend to throw the adjectives like performance and athletic around so often they don't mean anything any longer. But these Swisher colts can do it. Dusty and Nick Griffith have trained a lot of horses for owners the last few years (they start sixty to seventy colts in the average year and always have some in roping training). Very few really make the grade as top rope horses. The Swisher Hancock colts that they are riding for Charles can really do it.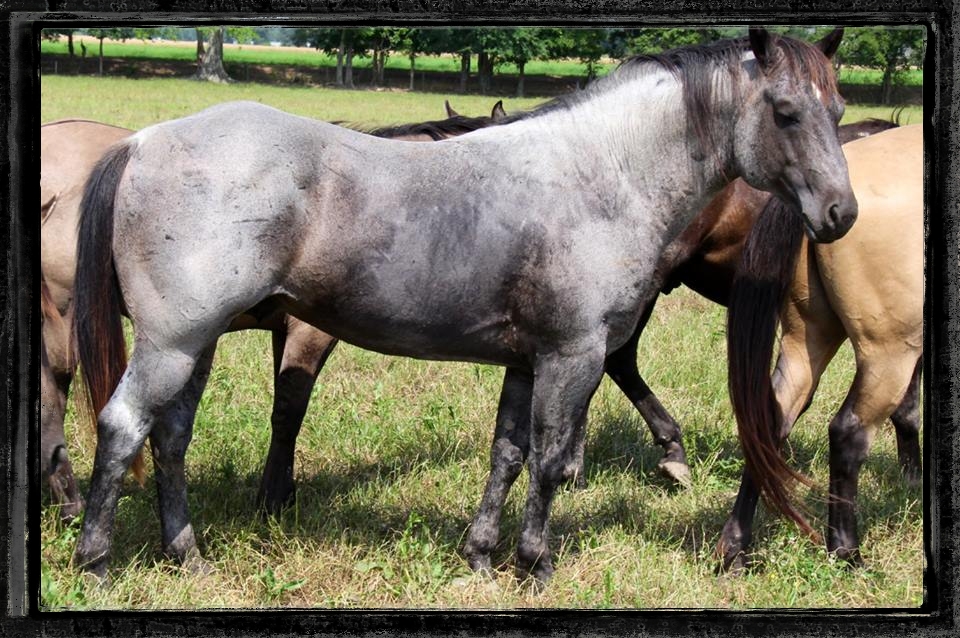 ~SWISHER HANCOCK~
Copyright Photo: Charles Lowe
Previous owner Charles Lowes comments, "I purchased a Platte Hancock daughter from Murray Mcdermott in 2002. She had a roan colt on her side by Dividend Coup that we later named Swisher Hancock. He puts a lot of bone on his colts but they still have the trainability and athleticism to make good rope horses. We just sold a head horse by Swisher for fifteen thousand. We have a number of his daughters and granddaughters in our broodmare band".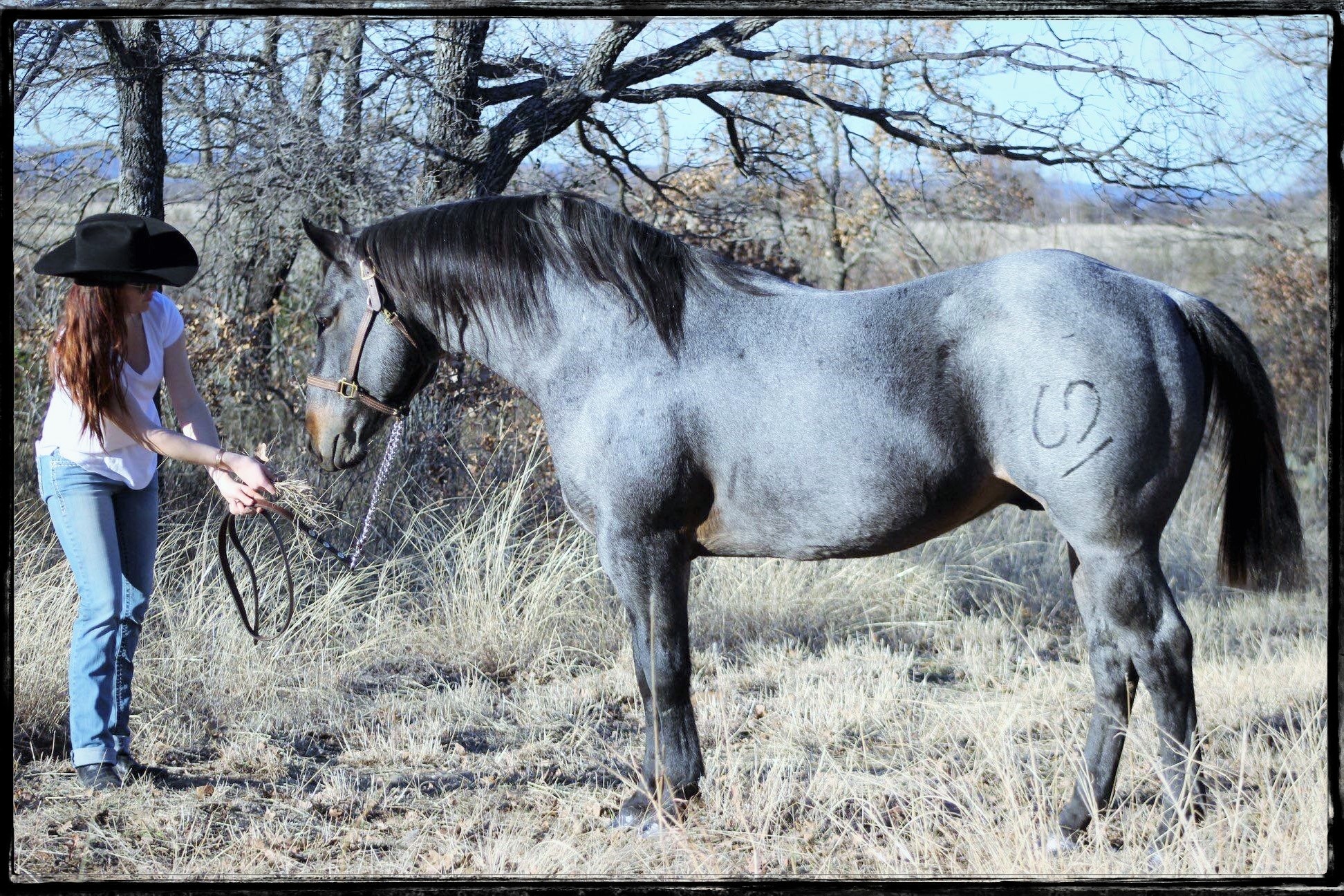 Swisher Hancock
Photo Taken January 2019
Copyright Photo: Sunday Blue
►STANDING◄
~SWISHER HANCOCK~
EARLY BOOKING FEE DISCOUNT~If booked before the end of the year going into 2023, save $50!

Shipped Cooled Semen Only (frozen NOT available), $1250!
All inclusive fee (includes: shipping to anywhere in the USA, semen and collection charges). You may have the semen shipped to your breeding center of choice or haul your mare to my recommended clinic and pay them the AI fees. There is also the option to pick up the semen at my clinic which will save you $100 in FedEx shipping charges. You will have to contact us in regards to which clinic we are using as it may change at any time.

Important Details:
*Live Foal Guarantee
*Mare owner is responsible for second semen shipment cost.
*Limited spots available.
*Only 6 approved mares!
Please provide photo and photo of pedigree or allbreed link.
*$150 non-refundable booking fee will reserve your mares spot and be deducted from overall cost.
*Payment in full if booking after March 1st.
*Books close June 15th!
*Registered AQHA and APHA mares only!



~Swisher's FaceBook Photo Album~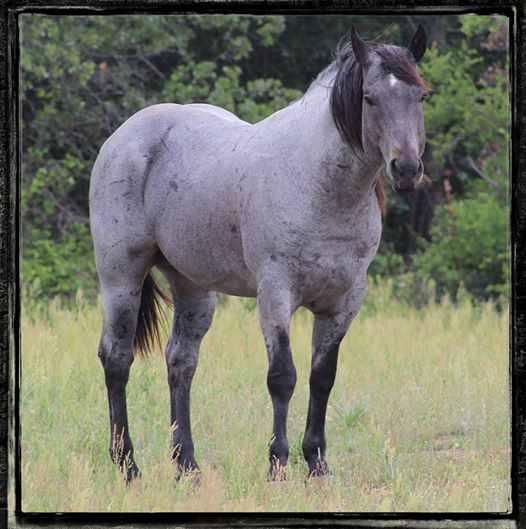 Copyright Photo: Sunday Blue
Photo Taken May 2015
~Proven Rope Horse Sire~
Swisher has sired a number of high number rope horses that are winning money at NTRC and jackpot roping's! Here is a link to a photo album I comprised of 33+ of Swishers outstanding offspring.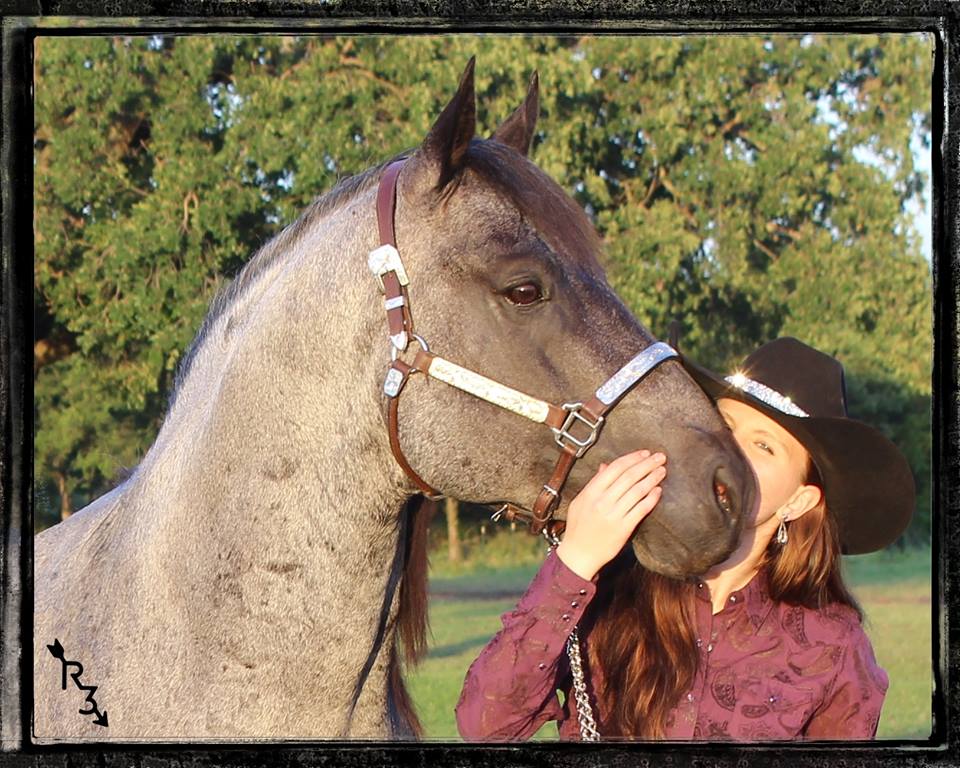 Copyright Photo: Sunday Blue
Photo Taken May 2015

Dwayne and Sunday Blue
Gordon, TX 76453
Home: 940/769-2609
E-mail: raisinroansranch@live.com
Copyright 2010-2023 Raisin Roans Ranch