Blues Dirt Works has a 12 yard dump truck. The term "load" means you will be getting 12 yards. We do not deliver half loads. The loads are delivered in 12 yard increments.

Material Prices delivered to 7R Ranch Subdividions, Lake Palo Pinto, Gordon, Mingus, Lone Camp and Strawn are as follows (outside of that area, call or email for quote):

Sand/Top Soil/Fill Dirt...$155.00 per load

Road Base...$270.00+/- per load depending on your location and size of rock desired.

Natural Rock price depends on whether you already have the rock on your property or if we have to bring it in. Prices are variable depending on many factors.

Other surrounding towns not listed above will need to call our office at 940/769-2609 for a quote.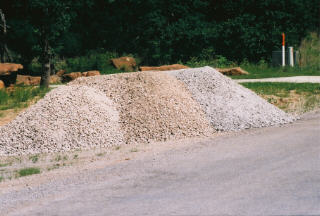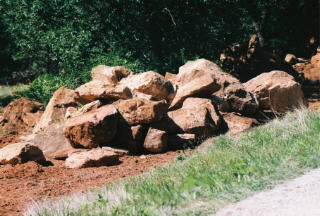 Copyright 2017 Blue's Dirt Works